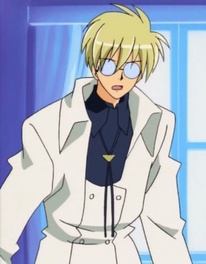 Keith Krasner is a minor character in Star Ocean: The Second Story and its remake, Star Ocean: Second Evolution. Keith can be found in the town of Linga.
Story
Keith is widely renowned as one of the world's best linguists, and so Claude and Rena seek him out to help translate the Ancient Text from Krosse Cave. However, they have difficulty gaining access to him.
It is possible to visit Keith's home before the Laceur Armory Contest. The assistant will tell the group that he is not home because he has gone on vacation to watch the tournament, then will push them out of the house. After the tournament, when the group attempts to go in, they will still be pushed out, because although Keith is home, he will only see them if they make an appointment a month in advance.
After some searching in the town, they find out that Keith is acquainted with the pharmacist Bowman Jeane. Bowman agrees to introduce the party to him after they can prove that they may have a legitimate item for him to study, by exploring the Sacred Grounds of Linga for him. After some misadventures, Keith's assistants realize that Bowman has taken an interest in this situation and immediately become much more polite, calling Bowman "Dr. Jeane" and speaking respectfully to him and the others.
Keith is friendly enough once met in person, although surprised at the group that Bowman has brought with him. He explains that the King has asked him to study a great number of ancient documents in the hopes of finding information about the Sorcery Globe. He declares most of those documents to be worthless, but had asked his assistants to push away all distractions nonetheless. Still, when the group tells him that they have a document from Krosse Cave, he jumps at the chance to study it, calling it a potentially groundbreaking discovery.
Keith does not decipher the document until much later in the game. In Bowman's solo ending, Keith will speak to Bowman about the document, and say that it tells a story about an ancient paradise. He is startled when Bowman correctly guesses that the ancient paradise was named Nede.
Personality
Keith is dedicated to his work; despite the fact that he believes his current work to be rubbish, he continues to work hard on it and pushes away others to do so. However, given something that he believes to be of higher value, he abandons his "busywork" and concentrates on it.
His relationship with Bowman seems to be complicated. The two know each other, and Bowman obviously has the respect of him and his assistants. Still, Bowman's antics seem to annoy Keith more often than not. When Keith thanks Bowman for bringing the Ancient Text to his attention, Bowman laughs and comments that "pigs will probably be flying soon" because of Keith's thanks, much to Keith's embarrassment.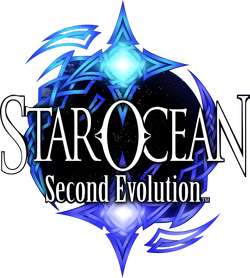 Translations - Artists - Voice Actors
Characters
Playable Characters
Non-Playable Characters
Ten Wise Men