"Energy Nede is a planet rich in culture and technology. I can't see how much more advanced it can get."
—Centropolis citizen on Energy Nede.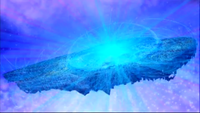 Energy Nede is an overdeveloped planet whose government ruled the universe 3.7 billion years ago with outstanding technology and economy, living in an utopia. It's located in the Theta Sector, near the Arcura System, with which it crosses every 7000 years. (more...)
"STAR OCEAN Forever" from Star Ocean: Second Evolution
STAR OCEAN Forever is the leitmotif of the Star Ocean series and is present in every of the installment of the main series, either under its typical name, or as the base for arrangements (specially the ending theme). As it would be to expect from a leitmotif, it inspires a certain greatness, perhaps attempting to mirror the immensity of the Star Ocean itself.

\
Main Series
Spin-Offs
Remakes
Manga
Anime
To write a new article, just enter the title in the box below.
Ad blocker interference detected!
Wikia is a free-to-use site that makes money from advertising. We have a modified experience for viewers using ad blockers

Wikia is not accessible if you've made further modifications. Remove the custom ad blocker rule(s) and the page will load as expected.